OUR STORY
Deeply rooted in our community as representations of thoughts and beliefs, art and culture contribute to the formation of attitudes and behaviors and sustain self-identity and a sense of belonging.
Although art encompasses individual works and cultures that are different geographically, its far-reaching impact on the community includes the enhancement of social cohesion. The power of artistic creativity also affirms the sense of belonging and unifies the community as they are storytellers of personal experiences and a part of the historical continuum of their family, community, and culture.
Thought for the General Public in an attempt to offer better access to Culture for all and led by Lebanese activists, artists, and journalists, this multidisciplinary project is dealing with social changes, arts, investigative journalism, social justice, and education.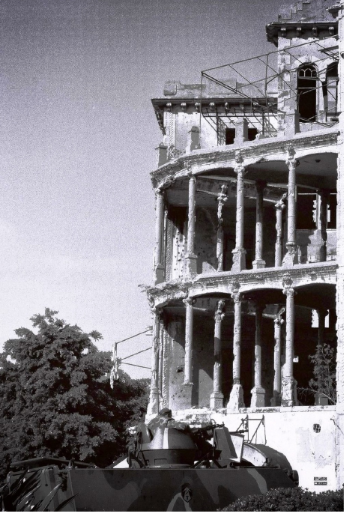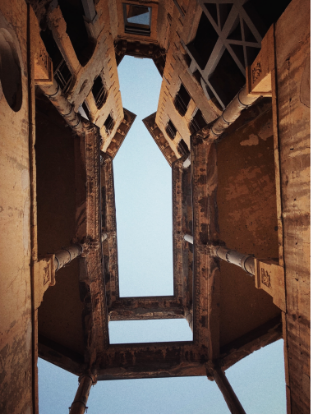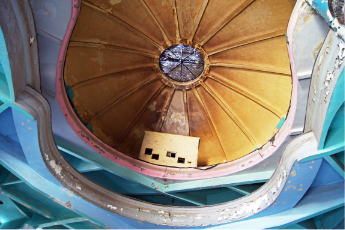 Based on investigative documentation combined with sensory and immersive experiences, the project aims to use art and journalism to enable us to cultivate a sense of belonging, question the past, and envision the future for Lebanon.
LAUNCHED IN
SEPTEMBER 2022
"Allo, Beirut?" is a « public » immersive and interactive exhibition that is taking place in the Beit Beirut Museum in Lebanon.
Perfectly situated in the heart of Beirut, the Barakat Building, also known as Beit Beirut represents a crossroad, both geographically and symbolically. Located on the former Green Line that divided the city during the Lebanese Civil War (1975-1990), the current Beit Beirut Museum was a former sniper's lair.
Lifting

the veil




to untold


stories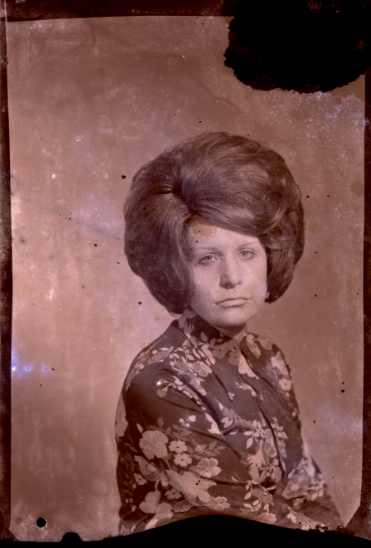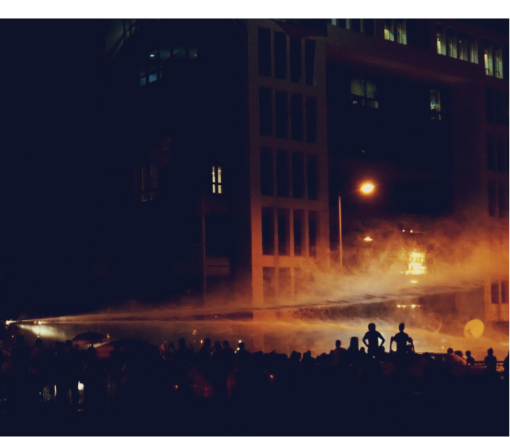 To whom does the past belong and why does it repeat itself?
Being citizens of an amnesic country, we lack knowledge about our own history. A history often romanticized when it comes to Beirut and its so-called "Golden Years". Ironically, we found a way to explore it through the ruins of one of the most famous nightclubs in Lebanon.
For the past ten years, we have been collecting the forgotten archives of Prosper Gay-Para (1914-2003) from under the rubble of his abandoned "Caves du Roy" nightclub. Mostly unknown to the public, Gay-Para was a visionary of his time. He dedicated his years to building a better Lebanon based on public policies and social justice.
He proposed multiple reforms while highlighting the lack of political will and mediocrity in Lebanon that we are still facing today, in 2022.
Something was born inside me on October 17th and something died inside of me on August 4th;
I am stuck between the two looking for a reason to keep going. and I am sure that every one of us has a complex relationship with this city.There are ten artists, who could say/tell their story with this city, stories that are sweet and hard, that make us sad and happy that they could voice them out.
Maybe in their stories, we understand something, we feel something, we hear something, and maybe not, maybe they just help us keep going. And maybe that is enough, today, in Beirut of today.
Roy Dib, exhibition curator
Beirut today
is ugly, cruel,
and harsh,

but I still
love her.